PLC Supporting Member Weekly Update Dec. 3, 2021
PLC Logger Christmas Ornaments and Drink Koozies to support Log A Load!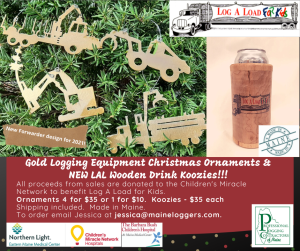 Logger Christmas Ornaments and Log A Load drink koozies are in! Order now from Jessica at jessica@maineloggers.com. New forwarder design this year! Proceeds benefit Log A Load for Kids.
Social Media for Loggers Videos Now Available!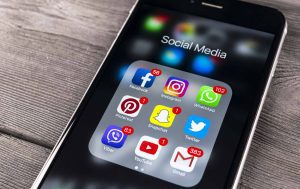 Members, for those who missed the Social Media for Loggers presentation at the morning business meetng at the PLC Annual Meeting or who would like to review it again, videos of the majority of the presentation (small portions of the beginning and middle are missing) are linked below. Thank you to Chrissy Kimball of Kimball and Sons Logging and Cary Weston of Sutherland Weston for the presentation!
Social Media for Loggers Part 1
Social Media for Loggers Part 2
PLC Online Store
Looking for great PLC items and apparel? Gifts? First Aid packs, safety items and more? You will find them at the new PLC Online Store on our web site. Ordering is easy.
HumpDay Safety Videos Return! Check out the featured video this week below – Battery Safety!
Excerpt below from Dec. 1 2021 article, Preparing your fleet for 2022
Entry-Level Driver Training Change coming Feb. 2022
Strict new driver training requirements will arrive on February 7, 2022. While this removes a burden from motor carriers — they won't have to perform their own FMCSA-mandated entry-level driver training anymore — it places another hurdle in front of drivers who want a commercial driver's license (CDL) or specific endorsements.
Ensure that your existing and potential drivers — including employees thinking of becoming drivers — are aware of the new requirements. They will need to obtain training from an FMCSA-registered training provider before acquiring or upgrading to a Class A or B CDL or a passenger, school bus, or hazardous materials endorsement.
Talk to affected employees about their concerns with the new rules. Consider paying for your drivers' training and help them navigate the process.
Decide now if your company intends to register as a training provider. You'll need to get added to the FMCSA's Training Provider Registry if you want to perform entry-level training in the new year.
Even if you're not on the Registry, don't stop performing training — for new and existing drivers alike. Ongoing training will remain a critical part of any compliance and safety program.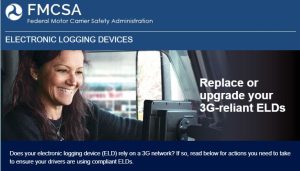 Mobile carriers are sunsetting 3G soon. Will your ELD be affected?
Mobile carriers are shutting down their 3G networks to make room for more advanced network services, including 5G. As a result, many older cell phones and other mobile devices will be unable to use data services.
Once a 3G network is no longer supported, it is highly unlikely that any ELDs that rely on that network will be able to meet the minimum requirements established by the ELD Technical Specifications, including recording all required data elements and transferring ELD output files.
Therefore, any ELD that requires 3G cellular connectivity to perform its functionality will no longer be in compliance with the technical specifications in the ELD rule after the 3G network it relies on is sunset. When in an area that does not support 3G, a 3G device will register a malfunction. In accordance with 49 CFR 395.34, the carrier has 8 days to get the malfunction resolved, in this case by replacement, unless an extension is granted.
The announced sunset dates are below.* These are dates for completing the shutdowns. Mobile carriers are planning to retire parts of their networks sooner.
AT&T 3G: February 22, 2022
Sprint 3G (T-Mobile): March 31, 2022
Sprint LTE (T-Mobile): June 30, 2022
T-Mobile 3G: July 1, 2022
Verizon 3G: December 31, 2022
Note: Many other carriers, such as Cricket, Boost, Straight Talk, and several Lifeline mobile service providers, utilize the AT&T, Verizon, and T-Mobile networks.
*Sunset dates are subject to change. Contact your mobile carrier for up-to-date information.
Maine Voices: Wood also a solution to Maine's high heating costs, fossil fuel dependence
The cheapest and most reliable option available for many Mainers, heating with wood now includes modern and highly efficient boilers.
Switching to a pellet stove helps Maine in more ways than one
If Maine is going to achieve zero emissions by 2050, the state is going to have to change how it thinks about fuel.
TRUCKING DISCOUNTS THROUGH THE ALC!
PLC Members, because the PLC is a member of the American Loggers Council YOU are entitled to special discounts on truck purchases! Click on the brand names below to learn more!
—
Fabian Oil Discount
Traction Heavy Duty Special
Wallingford's Discounts
Maine Trailer Discounts
Scandinavian Forestry Equipment
Sullivan Tire Discount Skidder Tires
PLC Members get a 5% discount on culverts purchased at Treeline and Frank Martin & Sons
Hale Trailer discounts for PLC Members on new trailer purchases! Call Neal at 207-232-7969 for details!
Cross Arena Discounts for PLC!

Check out the equipment and job opportunities our members have listed at the LOGGING ZONE! If you have equipment for sale, are looking to buy, are looking for employees, or
Preferred Supporting Members
Enhanced Supporting Members