Mechanized Logging Operations Program now seeking students for Summer 2022!

Classes Start in late June!
Mechanized Logging Operations Program Seeking students for Summer 2022
12-week certificate program in its sixth year
The Mechanized Logging Operations Program is now accepting applications for the 2022 Class starting in June of 2022. If you know of anyone who may have an interest in the program they can apply at the link below. You may also encourage them to call, text or email MLOP Coordinator Donald Burr at 207-356-1541 or dburr@nmcc.edu to learn more.
*Through the generous support of Skowhegan Savings, $1,000 scholarships are now available for all accepted students.
*MLOP is also seeking two instructors for the program. One instructor will need delimber experience and the other feller buncher experience. Contact Donald Burr at 207-356-1541 or dburr@nmcc.edu to learn more.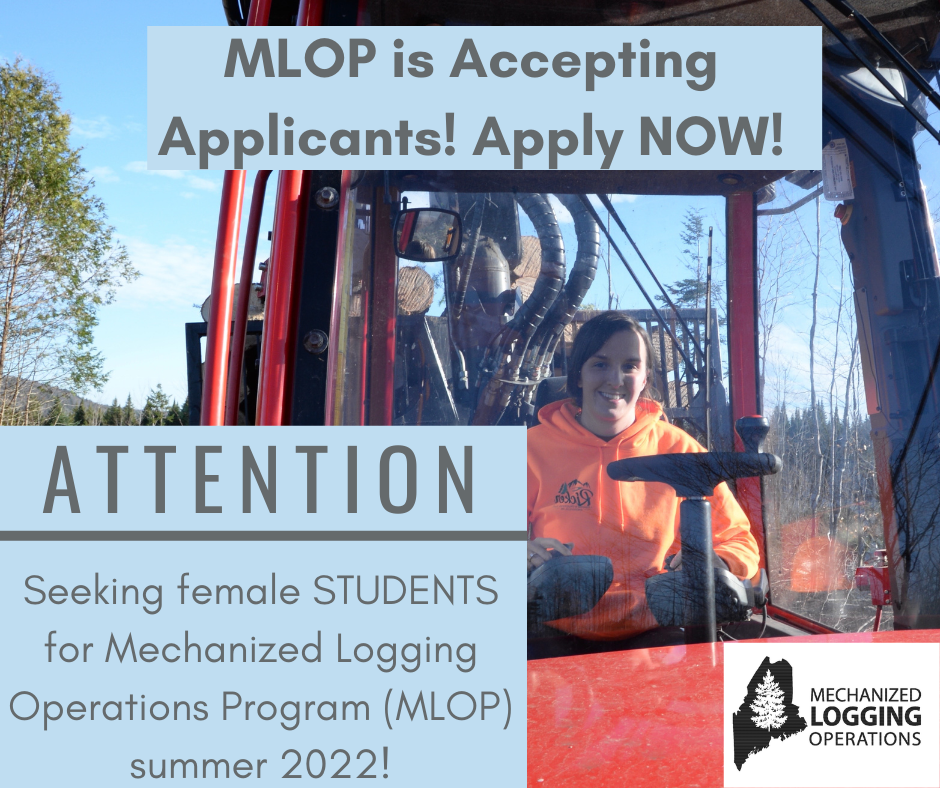 Operators in demand
Approximately 95 percent of logging in Maine now relies on mechanized equipment including feller bunchers and harvesters, delimbers, grapple skidders, and forwarders. Most operators of this equipment are now at or near retirement age. Job prospects for new operators are strong.
Is a career in logging for you?
What is a career in logging really like? Click the links above to find out.