PLC Supporting Member Weekly Update August 12, 2022
Log A Load Golf Tournaments
Donate auction items or sponsor now!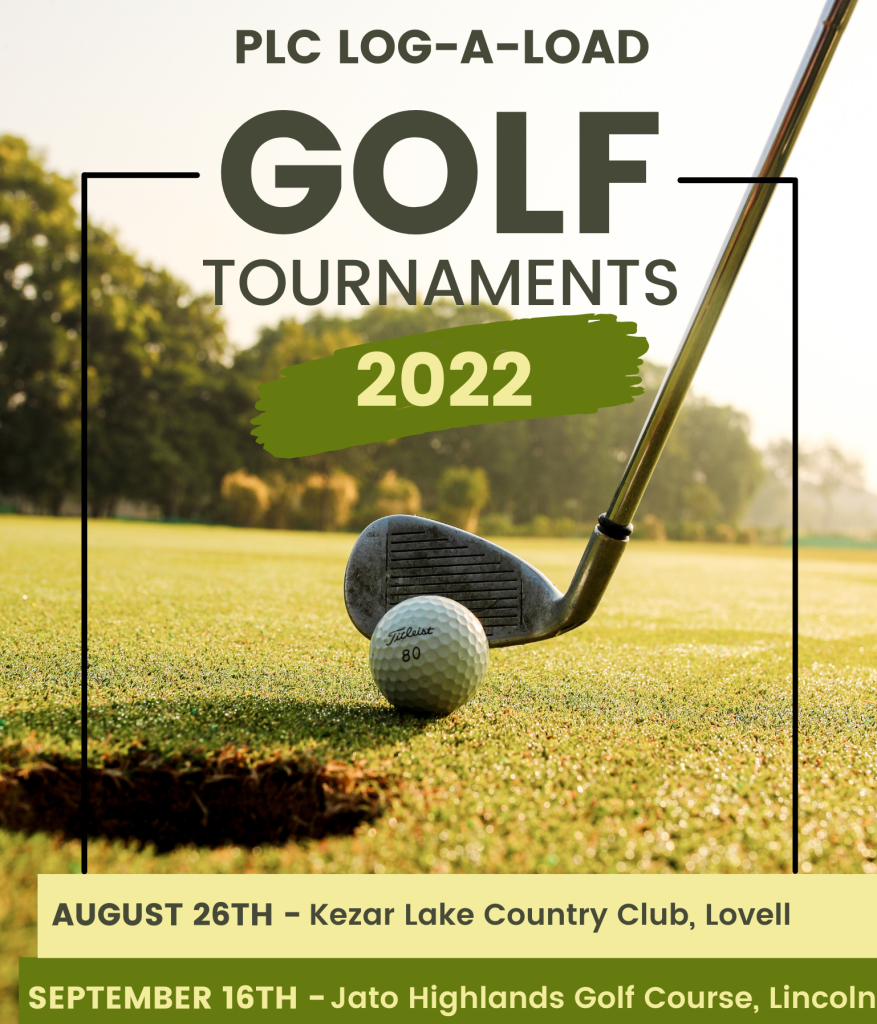 We are pleased to announce team spots for both the PLC's Southern Maine Log A Load for Kids Golf Tournament on August 26th in Lovell and the Northern Maine Log A Load for Kids Golf Tournament on September 16 in Lincoln are now sold out!  You can still help us help Maine kids by donating auction items for the tournaments or taking advantage of remaining sponsorship opportunities. Check out the links below or contact jessica@maineloggers.com and let's make miracles happen together!
Aug. 26, Kezar Lake Country Club, Lovell
FREE Impairment Detection in the Workplace Training Session August 18 – registration deadline August 12!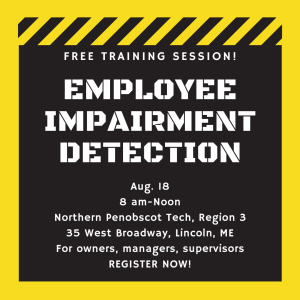 This free one-day training session is designed to help owners, managers, and supervisors recognize and respond appropriately to employee-impairment in the workplace in order to reduce worker accidents and injuries. Participants will be taught procedures to detect impairment regardless of the substance or cause. The class discusses the marijuana laws in Maine and how they relate to the workplace. This class is designed to fulfill the federal DOT requirements for reasonable suspicion training of supervisors. In addition, participants will learn how to develop and implement policies that address impairment in the workplace and are in compliance with Maine's Substance Use Testing Law.
Light breakfast and lunch provided! Register by 8/12/22. If you have additional employees you would like to attend, please email names to office@maineloggers.com. This class is sponsored by the PLC!
PLC Online Store
Looking for great PLC items and apparel? Gifts? First Aid packs, safety items and more? You will find them at the new PLC Online Store on our web site. Ordering is easy.
CPR/First Aid/Bloodborne Pathogens certification: Did you know your employees are required to have this training every two years? If your employees need this training in 2022, contact Jessica at Jessica@maineloggers.com or 207-688-8195 and the PLC will schedule training in your area. THIS TRAINING IS FREE TO MEMBERS!
Featured HumpDay Safety Videos – Dehydration and Wheel Safety
Safe Driver Apprenticeship Pilot Program 
The Safe Driver Apprenticeship Pilot Program (SDAP) opened its application portal for participation on Tuesday, July 26, 2022. Created by President Biden's Bipartisan Infrastructure Law, the program acknowledges that safety is the highest priority for truck drivers. SDAP will help individuals between 18 – 20 explore interstate trucking careers and assist trucking companies in hiring and training new drivers through rigorous training standards – pairing each young driver with an experienced mentor. For more information, please view the SDAP Public Information Webinar  that covers training qualifications, participation requirements, and instructions about the application process.
Please contact safedriver@dot.gov with any additional questions.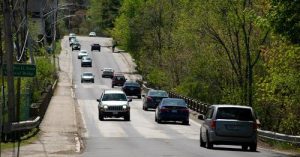 An Old Town bridge's new weight limit means a longer trip for much of Maine's lumber
A new weight limit recently imposed on an Old Town bridge means that logging trucks carrying a substantial portion of the wood harvested in Maine have to take a detour that makes the journey to market lengthier and more expensive.
Do you have a bad commute? It's probably nothing like in Jackman where road closure leads to 143-mile detour
JACKMAN — One of the main routes in Jackman was closed after heavy rains washed away a portion of the road, forcing a detour of more than 140 miles for some motorists, the state Department of Transportation said Tuesday.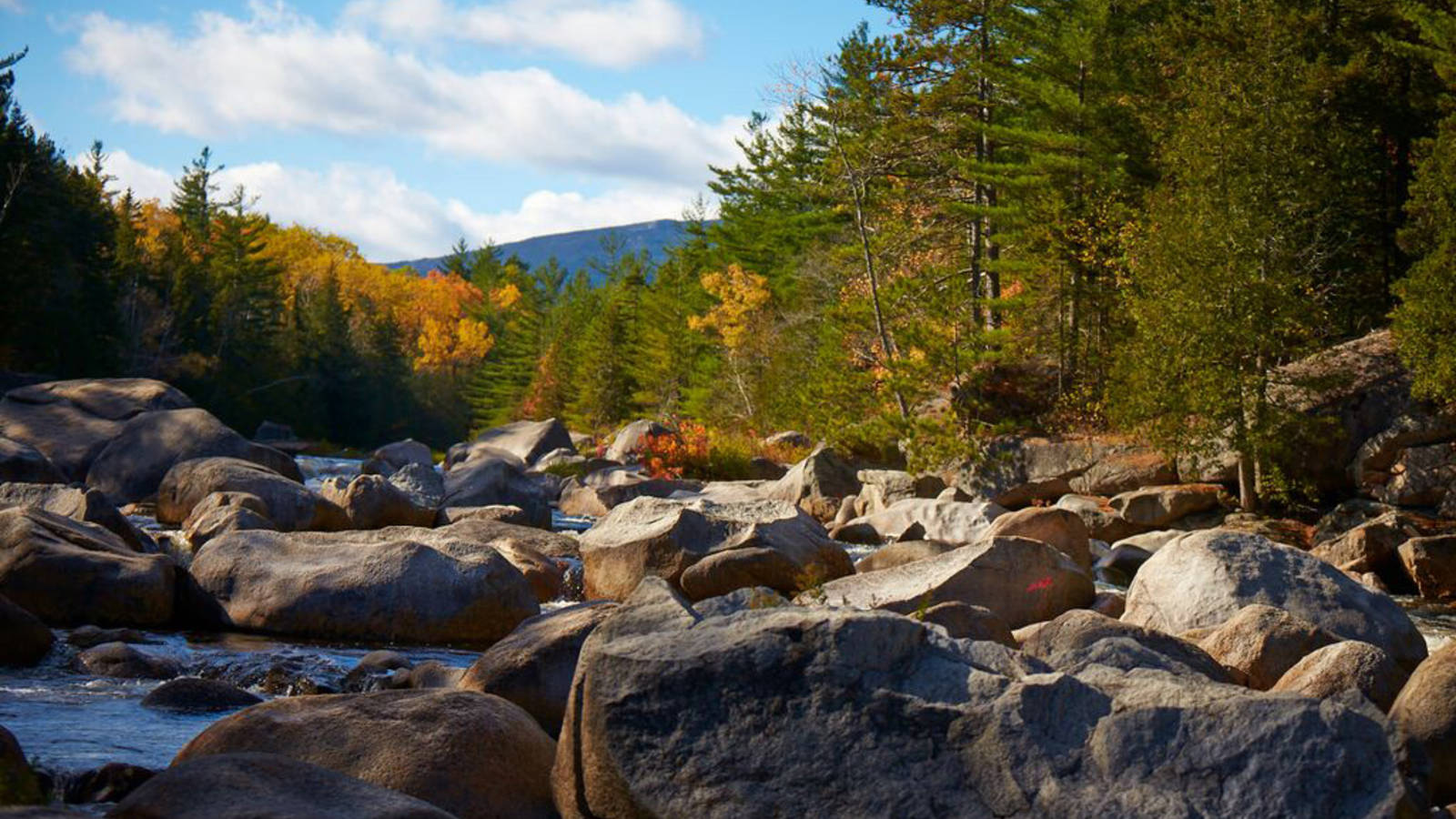 New Legislation Would Protect More Lands, Provide More Access to Katahdin Woods and Waters
Brunswick, Maine – Today, U.S. Senators Angus King (I-ME) and Susan Collins (R-ME) introduced the bipartisan Katahdin Woods and Waters National Monument Access Act, which would authorize the expansion of the park and provide better visitor access by connecting to the Millinocket region and major roadways. The bill gives the National Park Service (NPS) permission to acquire land with the cooperation of willing landowners, as well as other buildings for administrative and visitor services outside of park boundaries.
TRUCKING DISCOUNTS THROUGH THE ALC!
PLC Members, because the PLC is a member of the American Loggers Council YOU are entitled to special discounts on truck purchases! Click on the brand names below to learn more!
—
Fabian Oil Discount
Traction Heavy Duty Special
Wallingford's Discounts
Maine Trailer Discounts
Scandinavian Forestry Equipment
PLC Members get a 5% discount on culverts purchased at Treeline and Frank Martin & Sons
Hale Trailer discounts for PLC Members on new trailer purchases! Call Neal at 207-232-7969 for details!
Cross Arena Discounts for PLC!

Check out the equipment and job opportunities our members have listed at the LOGGING ZONE! If you have equipment for sale, are looking to buy, are looking for employees, or
Preferred Supporting Members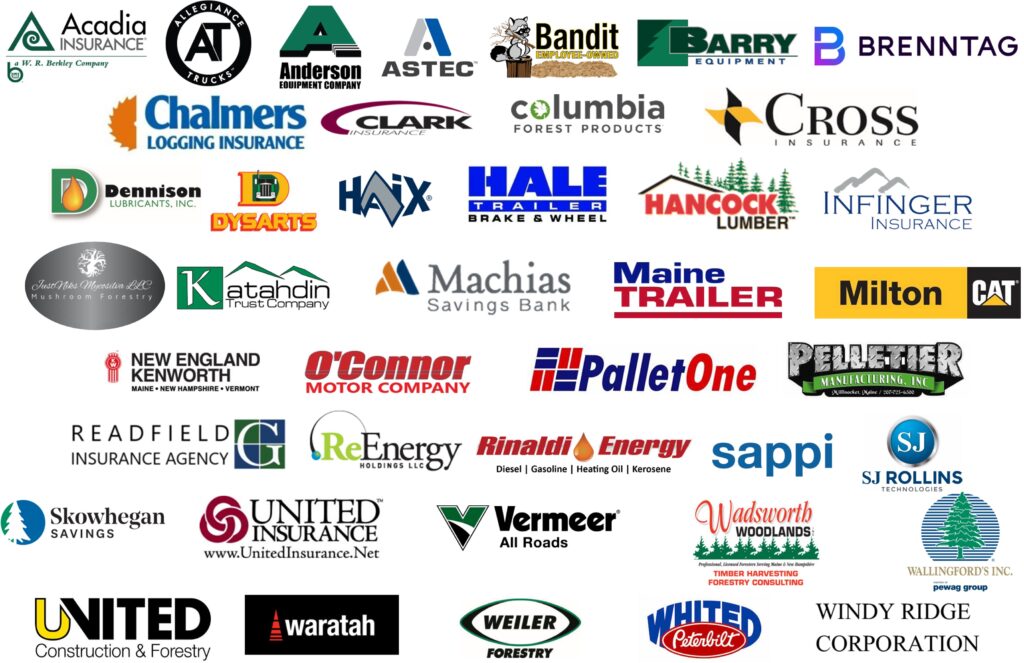 Enhanced Supporting Members