PLC Supporting Member Weekly Update July 29, 2022
Log A Load Golf Tournament Southern Maine
Space Limited! Register Now!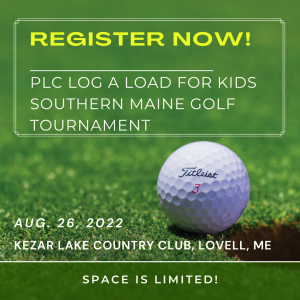 We are only one month away from the PLC's Southern Maine Log A Load for Kids Golf Tournament on August 26th in Lovell. Our Northern Maine Tournament in September is now sold out and space is limited in the Southern Maine tournament. Act now to help us help Maine kids by playing, sponsoring, donating or all three to benefit The Barbara Bush Children's Hospital at Maine Medical Center. Let's make miracles happen together! Learn more or register below!
Aug. 26, Kezar Lake Country Club, Lovell
Questions? Email jessica@maineloggers.com!
PLC Online Store
Looking for great PLC items and apparel? Gifts? First Aid packs, safety items and more? You will find them at the new PLC Online Store on our web site. Ordering is easy.
Featured HumpDay Safety Video – Dehydration
Featured Unsafe Zone Safety Video – Gabe Rioux: Hydraulic Injection Injury!
Safe Driver Apprenticeship Pilot Program 
The Safe Driver Apprenticeship Pilot Program (SDAP) will open its application portal for participation on Tuesday, July 26, 2022. Created by President Biden's Bipartisan Infrastructure Law, the program acknowledges that safety is the highest priority for truck drivers. SDAP will help individuals between 18 – 20 explore interstate trucking careers and assist trucking companies in hiring and training new drivers through rigorous training standards – pairing each young driver with an experienced mentor. For more information, please view the SDAP Public Information Webinar  that covers training qualifications, participation requirements, and instructions about the application process.
Please contact safedriver@dot.gov with any additional questions.
REVOKED ELD: Arion Tech Inc.'s ArionT ELD Removed from FMCSA Registered Devices List
On June 24, 2022, FMCSA removed the following device from the list of registered ELDs due to the company's failure to meet the minimum requirements established in 49 CFR part 395, subpart B, appendix A.
ELD Name: ArionT ELD
Model number: AT5000
ELD Identifier: AR1ONT
ELD Provider: Arion Tech Inc.
This device now appears on FMCSA's Revoked Devices list.
Motor carriers and drivers who use the device listed above must take the following actions:
Discontinue using the revoked device(s) and revert to paper logs or logging software to record required hours of service data.
Replace the revoked device(s) with compliant ELD(s) from the Registered Devices list before August 24, 2022.
Motor carriers and drivers who continue to use the revoked ArionT device listed above on or after August 24, 2022 will be in violation of 49 CFR 395.8(a)(1)—"No record of duty status" and drivers will be placed out-of-service in accordance with the Commercial Vehicle Safety Alliance (CVSA) OOS Criteria.
If the ELD provider corrects all identified deficiencies, FMCSA will place the device back on the Registered Devices list and inform the industry and the field. However, FMCSA strongly encourages motor carriers to take the actions listed above now to avoid compliance issues in the event that these deficiencies are not addressed in time.
Questions?
Contact ELD@dot.gov.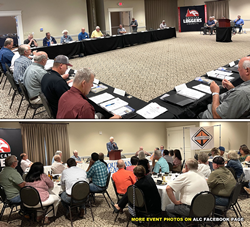 Loggers from Across the Country Converged for a Meeting in Louisiana to Discuss the Future of the Timber Industry
Logging representatives from Minnesota, Wisconsin, Michigan, Ohio, Maine, Idaho, California, Texas, Mississippi, Alabama, Virginia, Missouri, Florida, Georgia, Oregon, South Carolina, Arkansas, Washington, and Louisiana met in historic Natchitoches, Louisiana, for the American Loggers Council Summer Board of Directors meeting sponsored by International Trucks. The ALC is represented in Louisiana by the Louisiana Loggers Association, the Louisiana Loggers Council, and the Southern Loggers Cooperative. The meeting in Louisiana was precipitated by an invitation from Lt. Governor Billy Nungesser.
Governor Mills Announces "Thrive Maine" Program to Support Small Businesses
July 22, 2022
New program administered by the Finance Authority of Maine will provide $58 million in forgivable loans to Maine small businesses
Governor Janet Mills is dedicating $58 million through her Maine Jobs & Recovery Plan to provide forgivable loans to small businesses in Maine to support their continued economic recovery from the COVID-19 pandemic.
The new "Thrive Maine" program, administered by the Finance Authority of Maine, (FAME) will offer forgivable loans to eligible Maine small businesses who experienced losses, increased costs, or market interruptions as a result of the pandemic. Small businesses may apply for loans of up to $2 million. If businesses are approved and continue to meet program terms, loans may be fully forgiven over a four year period. Full eligibility details and other information can be found at www.famemaine.com/thrive. The program is expected to start accepting applications in early September.
A Maine forest offers decades of data on the ability of trees to remove carbon from the air
"Since we've been measuring the forest over the past 25, 26 years now, Maine has seen the warmest, wettest and driest conditions that exist in the 125-year record of climate measurements in Maine. And throughout all of these extremes the forest has continued to take up carbon from the atmosphere," Hollinger says. "In fact, over that 25 years the rate of uptake has actually increased."
TRUCKING DISCOUNTS THROUGH THE ALC!
PLC Members, because the PLC is a member of the American Loggers Council YOU are entitled to special discounts on truck purchases! Click on the brand names below to learn more!
—
Fabian Oil Discount
Traction Heavy Duty Special
Wallingford's Discounts
Maine Trailer Discounts
Scandinavian Forestry Equipment
PLC Members get a 5% discount on culverts purchased at Treeline and Frank Martin & Sons
Hale Trailer discounts for PLC Members on new trailer purchases! Call Neal at 207-232-7969 for details!
Cross Arena Discounts for PLC!

Check out the equipment and job opportunities our members have listed at the LOGGING ZONE! If you have equipment for sale, are looking to buy, are looking for employees, or
Preferred Supporting Members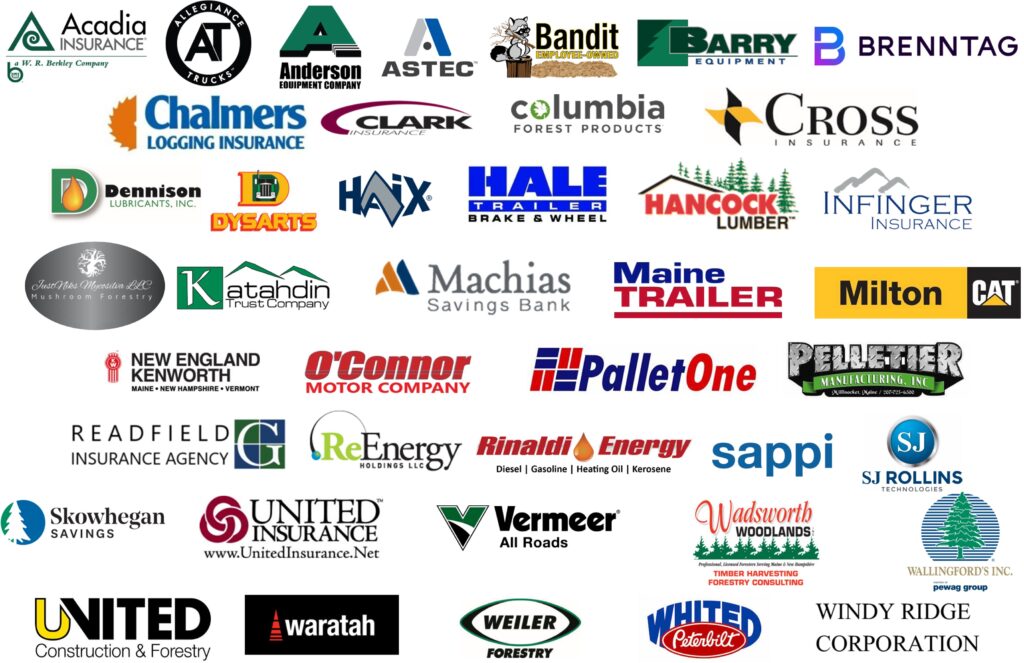 Enhanced Supporting Members