PLC Supporting Member Weekly Update May 19, 2023
MLOFT Program Seeks Instructors and Students!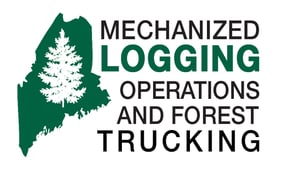 The PLC's Mechanized Logging Operations and Forest Trucking Program, (MLOFT) an expanded version of our highly successful logging operations certificate program that will now include Commercial Driver's License (CDL) training, is still actively recruiting instructors and students for the 2023 class.
Instructors for the program will work from mid-July to mid-October. These are ideal positions for experienced logging operators lookming for new opportunities, including retired loggers seeking seasonal employment. These are 14-week contract positions.  Pay range: $21.00 to $26.00 per hour, depending on experience. 60 hrs. a week on most weeks, overtime after 40 hrs.  The expected start date is June 17th, end date is October 20th. Anyone interested in an instructor position should contact Donald Burr at (207) 356-1541 or email dburr@nmcc.edu.. You may also  CLICK HERE.
The MLOFT program will run for 20 weeks, which includes the CDL training, from June 26 to November 9. The majority of training will take place at an active timber harvest site northeast of Old Town. The opportunity to earn a CDL-A permit and receive preparation for the state driving exam is a significant addition to the program. Tuition is FREE.
Potential students seeking more information should contact Holly Grant at Northern Maine Community College at 207-768-2856. Information may be also found online at www.bit.ly/2023MLOFT
Logger's Voice Spring 2023 Now Available!
The Sping edition of The Logger's Voice is now available! Copies have mailed out.
ALC Annual Meeting 2023 in Maine!
Reserve Rooms Now!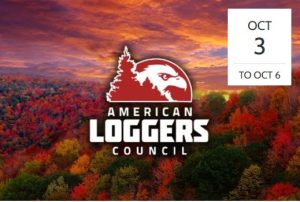 Save the Date for the 2023 American Loggers Council Conference and Membership Meeting at the Sunday River Resort in Newry, Maine October 3-6!
American Loggers Council President and long-time PLC Board Member Andy Irish and his wife Kathy look forward to hosting timber industry representatives for the peak "Leaf Peeping" season. More details will be coming soon!
For guests who would like to reserve a room online CLICK HERE
For guests who would like to call to book their reservation lease call 800-207-2365 and refer to Group Code 86B5IN
PLC Online Store
Looking for great PLC items and apparel? Gifts? First Aid packs, safety items and more? You will find them at the new PLC Online Store on our web site. Ordering is easy.
Stay Tick Free ME
Tickborne Disease in Maine
 May is Lyme Disease Awareness Month and Maine CDC wants to remind everyone to be "Tick Free ME." Health care providers reported over 2,600 cases of Lyme disease in 2022 (data as of March 7, 2023). Deer ticks can also spread other germs that cause anaplasmosis, babesiosis, Hard Tick Relapsing Fever (Borrelia miyamotoi disease), and Powassan virus disease. Health care providers in Maine reported cases of all four of these diseases in 2022, with the highest number of Powassan cases in a single year in at least a decade.
The best way to prevent tickborne disease is to prevent tick bites. With warmer weather on the way, tick activity is increasing.  As a result, we all need to use proper protection methods against ticks and the germs they may carry. This May's Lyme Disease Awareness Month theme is "Tick Free ME" This theme reminds each of us to focus on proper tick bite prevention techniques every time we enjoy the outdoors to stay tick free.
Ways to stay "Tick Free ME:"
Know tick habitat and use caution in areas where ticks may live.
Use an EPA-approved repellent like DEET, picaridin, IR3535, or oil of lemon eucalyptus.
Wear light-colored clothing that covers the arms and legs and tuck pants into socks.
Perform tick checks daily and after any outdoor activity.

Dear Employer,
      Workplace safety requirements can seem complex – join the Maine Department of Labor for no-cost upcoming safety trainings!
Upcoming classes:
Automotive Lift /Jack Stand Safety and Compliance:

 May 22, 2023 from 8:30 a.m.-12:30 p.m. at the SafetyWorks! Training Institute, 45 Commerce Drive, Augusta

This half-day course provides training on the proper operation of multiple types of automotive lifts, jacks and jack stands, inspection, compliance reporting, training, and documentation required by various inspecting agencies. The course will provide the information needed for a safer workplace, which helps eliminate citations and can possibly lower a company's workers compensation insurance expense. The course will have classroom and hands-on training.
Register and browse more classes here: https://www.safetyworksmaine.gov/training/scheduled_classes/register.shtml
If you have questions about safety or upcoming classes, reach out to SafetyWorks! at 1-877-SAFE-345 or general.bls-safetyworks@maine.gov.
If you have questions about Wage and Hour compliance, please reach out to the Wage and Hour Division at 207-623-7900 or bls.mdol@maine.gov, or visit www.maine.gov/labor/bls/.  
Thank you,
     The Maine Department of Labor
Featured HumpDay Safety Video – Ergonomics
CPR/First Aid/Bloodborne Pathogens certification: Did you know your employees are required to have this training every two years? If your employees need this training in 2023, contact Jessica at Jessica@maineloggers.com or 207-688-8195 and the PLC will schedule training in your area. THIS TRAINING IS FREE TO MEMBERS!
Now FREE to Maine Loggers! A $300 value!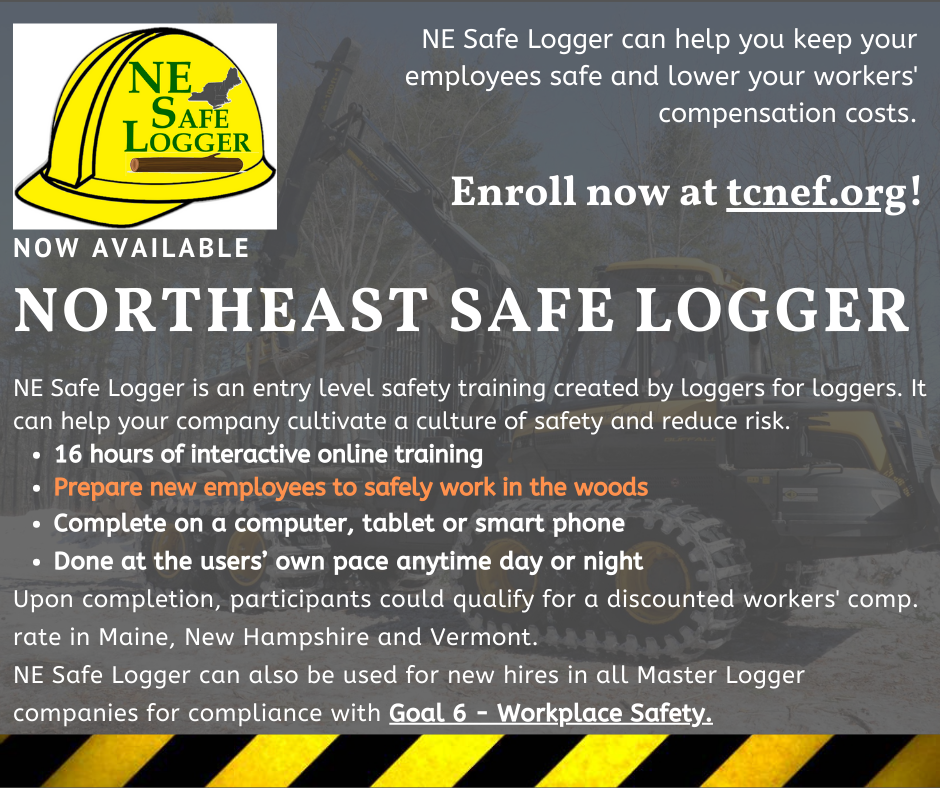 DOT Publishes Drug Testing Rule
U.S. Department of Transportation sent this bulletin at 05/02/2023 08:53 AM EDT
Today, May 2, 2023, the Department of Transportation (DOT) published a final rule that, among other items, authorizes employers to use oral fluid drug testing as an alternative testing methodology to urine drug testing. The final rule also:
harmonizes with pertinent section of the HHS oral fluid Mandatory Guidelines,
clarifies certain Part 40 provisions that cover urine drug testing procedures,
removes provisions that are no longer necessary,
adds eight new definitions, clarifying language to definitions and web links, and
updates provisions to address issues that have risen in recent years.
To learn more about this final rule, view the rule at https://www.transportation.gov/odapc/frpubs.

FMCSA has Removed ALL-WAYS TRACK, LLC's "All-Ways Track" ELD from List of Registered ELDs
Monday, March 27, 2023
WASHINGTON – The U.S. Department of Transportation Federal Motor Carrier Safety Administration (FMCSA) has removed All-Ways Track ELD from the list of registered Electronic Logging Devices (ELD). FMCSA has placed All-Ways Track ELD on the Revoked Devices list due to the company's failure to meet the minimum requirements established in 49 CFR part 395, subpart B, appendix A, effective March 27, 2023.
TRUCKING DISCOUNTS THROUGH THE ALC!
PLC Members, because the PLC is a member of the American Loggers Council YOU are entitled to special discounts on truck purchases! Click on the brand names below to learn more!
—
Fabian Oil Discount
Traction Heavy Duty Special
Wallingford's Discounts
Maine Trailer Discounts
PLC Members get a 5% discount on culverts purchased at Treeline and Frank Martin & Sons
Hale Trailer discounts for PLC Members on new trailer purchases! Call Neal at 207-232-7969 for details!
Cross Arena Discounts for PLC!

Check out the equipment and job opportunities our members have listed at the LOGGING ZONE! If you have equipment for sale, are looking to buy, are looking for employees, or
Preferred Supporting Members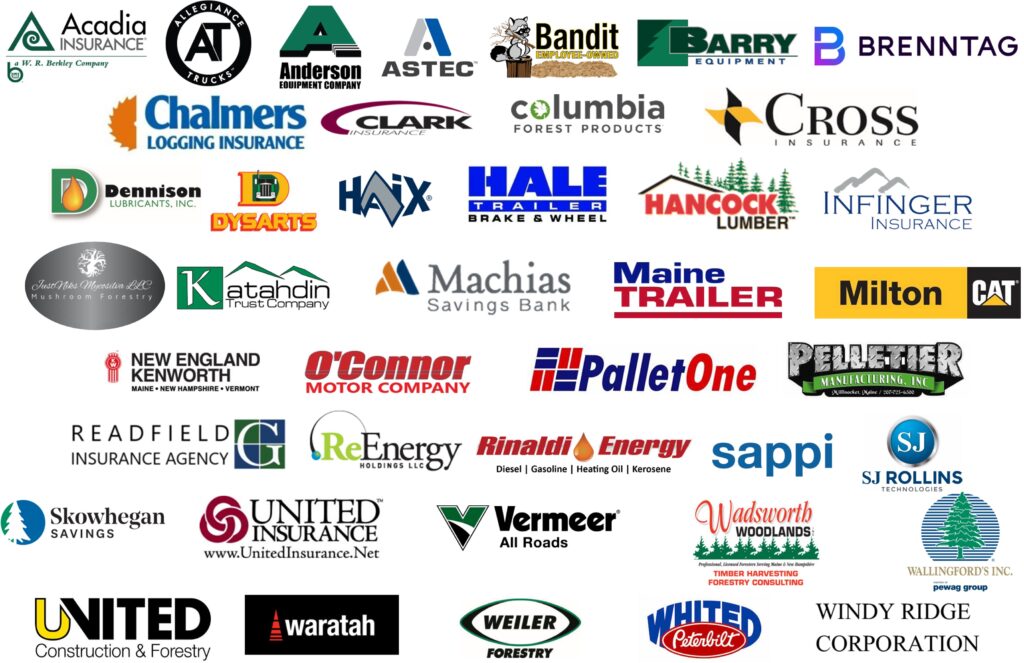 Enhanced Supporting Members