PLC Supporting Member Weekly Update July 8, 2022
Log A Load Golf Tournaments 2022
Register Now!
It is time to register for the PLC's upcoming Log A Load for Maine Kids Golf Tournaments! The tournaments will be held Aug. 26 in Lovell and Sept. 16 in Lincoln. We need full participation to continue the incredible momentum this year that began with a record setting Log A Load Auction May 13 at the PLC Annual Meeting. Registration links below, see you at the tournaments!
Aug. 26, Kezar Lake Country Club, Lovell
Sept. 16, JATO Highlands Golf Course, Lincoln
If you prefer to register by mail print and fill out the registration form on the pdfs below:
Southern Tournament Info and Registration Form-2022
PLC Supporting Membership Renewal Deadline July 1
Renew Now!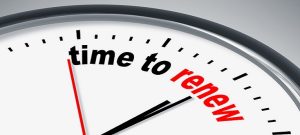 Supporting Members, summer is here, and it is that time of year to renew your supporting membership with the PLC if you have not already done so.  You should have received the PLC Supporting Membership Renewal packet in the mail.  If you did not receive one, please let Jessica know at jessica@maineloggers.com. You may also renew online.
PLC members truly value their relationship with you by purchasing your products and services on a consistent basis.  The PLC also provides a wide variety of services which assist both our members and supporting members in competing effectively in the marketplace.
Please consider continuing your partnership with the PLC in 2022-23.  Together, we can ensure a sustainable and thriving logging industry for years to come.
Thank you for your continued support!
Wood Heat Promotional Videos
Please Share!
The videos below are part of the Northern Forest Center's Feel Good Heat Campaign. With energy prices spiking now is the perfect time to remind Maine consumers wood heat is the most affordable option and it helps our rural forest economy too! Please share the videos!
PLC Online Store
Looking for great PLC items and apparel? Gifts? First Aid packs, safety items and more? You will find them at the new PLC Online Store on our web site. Ordering is easy.
CPR/First Aid/Bloodborne Pathogens certification: Did you know your employees are required to have this training every two years? If your employees need this training in 2022, contact Jessica at Jessica@maineloggers.com or 207-688-8195 and the PLC will schedule training in your area. THIS TRAINING IS FREE TO MEMBERS!
Featured HumpDay Safety Video – What to do when you see blue lights behind you
Featured Unsafe Zone Safety Video – Gabe Rioux: Hydraulic Injection Injury!

MBTA E-Alert: Suspension of gas tax is a 'bad idea' – please contact your legislators
President Biden calls for gas tax 'holiday'
In June, President Biden called on Congress to send him a bill that suspends the 18.4 cents per gallon federal gasoline tax for three months. "By suspending the 18-cent gas tax for the next 90 days, we can bring down the price of gas and give families just a little bit of relief," Biden said during a speech announcing the policy shift. He added the Highway Trust Fund should be compensated for the $10 billion in lost revenue that would result from his proposed gas tax suspension.
The president also called on oil and gas industry companies to pass along the savings to consumers and pushed for states to pause their gasoline taxes as well.
Gas tax 'holidays' are a bad idea
The federal fuel tax, which hasn't been raised in 30 years, is the largest revenue stream supporting federal highway and public transportation investment. A suspension of the federal tax would jeopardize commitments from the 2021 Infrastructure Investment and Jobs Act (IIJA), according to the American Road and Transportation Builders Association (ARTBA).
"Suspending collections jeopardizes the bipartisan compromises that enabled that landmark measure, and establishes a precedent that these user fee revenues could be dropped whenever elected officials feel the price of gas is too high," noted ARTBA in a statement. Despite the president's call to compensate the Highway Trust Fund, there is no guarantee those revenues would be replaced, nor a guarantee that future suspensions would include a reimbursement for lost highway and transit program revenue.
The Transportation Investment Advocacy Center released a report on gas tax holidays in March of this year. The center's research showed that it is a misconception that "changes in gas tax rates – up or down – automatically
trigger an equivalent change in what drivers pay for a gallon of gas." Instead, the study found that state motor fuel tax increases or decreases resulted in only 18 percent of changes flowing back to the consumer. It may sound like a good idea, but clearly will have little positive effect for the consumer.
A better idea?
The state of Maine earlier this year considered suspending its state gas tax to help provide relief to its citizens. After consideration of the issue, the Maine Legislature, in a bipartisan manner, coalesced around Governor Janet Mills' proposal to return more than half of the state's surplus back to taxpayers in the form of $850 checks. Considered one of the strongest relief programs in the country, the average Maine family will receive $1,700 in relief checks from Governor Mills and the Maine Legislature.
What's next
The congressional response to President Biden's call is not yet clear. House and Senate leaders have not yet indicated whether they will take up the plan. In fact, Senate Minority Leader Mitch McConnell (R-Ky.) called the proposal an "ineffective stunt" in a Senate floor speech.
MBTA agrees with former President Obama when he referred to a similar fuel tax suspension plan in 2008 as a "gimmick." Last night, ARTBA resumed its digital and social media advertising campaign that addressed that topic when it came up in 2008.
Please, take action 
"A federal 'gas tax holiday' would only save the average Maine driver $28 over three months," noted Maria Fuentes, Executive Director of MBTA. "It not only sets a bad precedent for future policymakers, but it jeopardizes critical funding for transportation and provides precious little relief to Maine people."
"We urge members of Congress to continue resisting such a proposal, as they have done in the past."
Please contact your members of Congress and urge them to oppose efforts to suspend the federal gas tax.
Thank you.
Tony Grande
MBTA President
REVOKED ELD: Arion Tech Inc.'s ArionT ELD Removed from FMCSA Registered Devices List
On June 24, 2022, FMCSA removed the following device from the list of registered ELDs due to the company's failure to meet the minimum requirements established in 49 CFR part 395, subpart B, appendix A.
ELD Name: ArionT ELD
Model number: AT5000
ELD Identifier: AR1ONT
ELD Provider: Arion Tech Inc.
This device now appears on FMCSA's Revoked Devices list.
Motor carriers and drivers who use the device listed above must take the following actions:
Discontinue using the revoked device(s) and revert to paper logs or logging software to record required hours of service data.
Replace the revoked device(s) with compliant ELD(s) from the Registered Devices list before August 24, 2022.
Motor carriers and drivers who continue to use the revoked ArionT device listed above on or after August 24, 2022 will be in violation of 49 CFR 395.8(a)(1)—"No record of duty status" and drivers will be placed out-of-service in accordance with the Commercial Vehicle Safety Alliance (CVSA) OOS Criteria.
If the ELD provider corrects all identified deficiencies, FMCSA will place the device back on the Registered Devices list and inform the industry and the field. However, FMCSA strongly encourages motor carriers to take the actions listed above now to avoid compliance issues in the event that these deficiencies are not addressed in time.
Questions?
Contact ELD@dot.gov.

Sprint LTE (T-Mobile) and T-Mobile 3G Network Sunsets
Mobile carriers are shutting down certain networks, which may impact motor carriers if their ELDs rely on the affected networks. Read more.
T-Mobile will complete the shutdown of the Sprint LTE network by June 30, 2022. T-Mobile will also shut down its 3G UMTS network by July 1, 2022.
Any ELD that requires cellular connectivity to perform its functionality will no longer be in compliance with the technical specifications in the ELD rule after the network it relies on is sunset.
When in an area that does not support the Sprint LTE or T-Mobile 3G UMTS networks, the device will register a malfunction. In accordance with 49 CFR 395.34, the carrier has 8 days to get the malfunction resolved, in this case by replacement, unless an extension is granted.
Maine Forestry Museum plans Logging Festival
RANGELEY — The Maine Forestry Museum is 41st annual Logging Festival Days will be held on Friday and Saturday, July 15 and 16, at the museum's fairgrounds, 221 Stratton Road (Route 16) in Dallas Plantation. Friday's events, with free admission, will be from 10 a.m. to 4 p.m. and include artists, crafters, vendors, live music, a cookout and beer garden.Saturday's events begin at 10 a.m. with the Logging Parade on Main Street.
TRUCKING DISCOUNTS THROUGH THE ALC!
PLC Members, because the PLC is a member of the American Loggers Council YOU are entitled to special discounts on truck purchases! Click on the brand names below to learn more!
—
Fabian Oil Discount
Traction Heavy Duty Special
Wallingford's Discounts
Maine Trailer Discounts
Scandinavian Forestry Equipment
PLC Members get a 5% discount on culverts purchased at Treeline and Frank Martin & Sons
Hale Trailer discounts for PLC Members on new trailer purchases! Call Neal at 207-232-7969 for details!
Cross Arena Discounts for PLC!

Check out the equipment and job opportunities our members have listed at the LOGGING ZONE! If you have equipment for sale, are looking to buy, are looking for employees, or
Preferred Supporting Members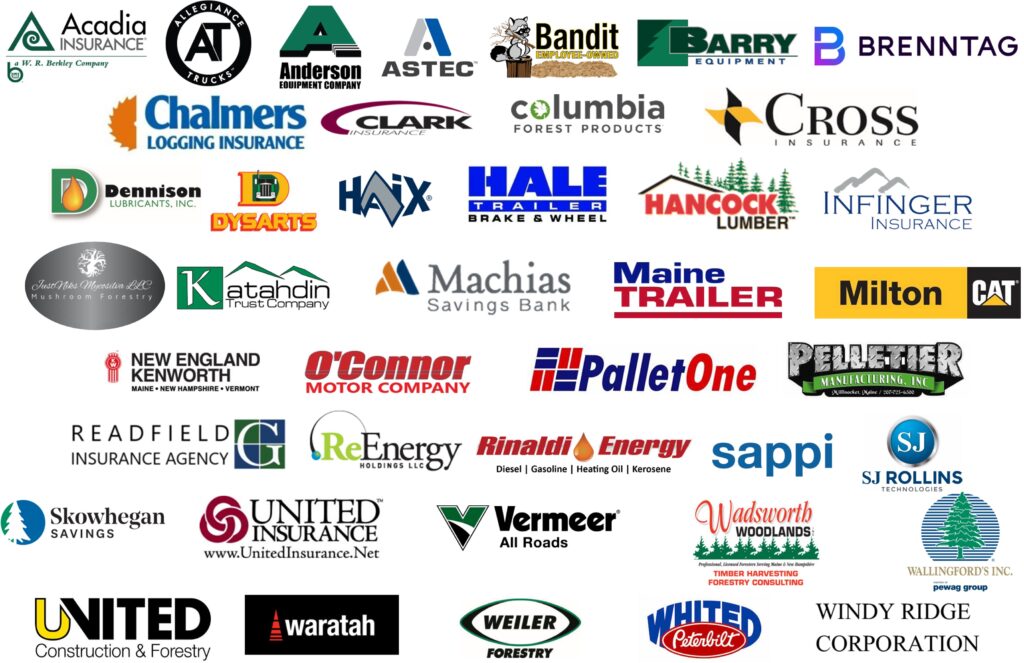 Enhanced Supporting Members