PLC Supporting Members Weekly Update May 27, 2022
MLOP Program Recruiting Students for Summer 2022!
*Two instructors also being sought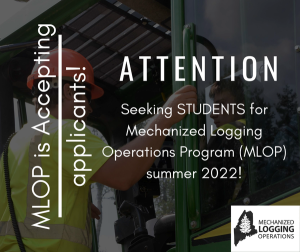 Through the generous support of Skowhegan Savings, $1,000 scholarships are now available for all accepted students.
The Mechanized Logging Operations Program is now accepting applications for the 2022 Class starting in June of 2022. If you know of anyone who may have an interest in the program they can apply at the link below. You may also encourage them to call, text or email MLOP Coordinator Donald Burr at 207-356-1541 or dburr@nmcc.edu to learn more.
*MLOP is also seeking two instructors for the program! One instructor will need delimber experience and the other feller buncher experience. Contact Donald Burr at 207-356-1541 or dburr@nmcc.edu to learn more!
Share this video with potential students!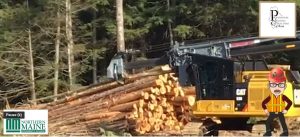 Why the Mechanized Logging Operation Program could be right for you
Logger's Voice Spring 2022!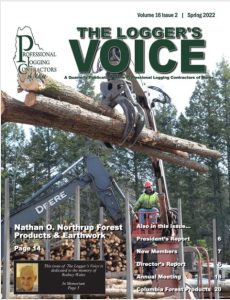 The Spring 2022 Edition of The Logger's Voice is now available!
PLC Online Store
Looking for great PLC items and apparel? Gifts? First Aid packs, safety items and more? You will find them at the new PLC Online Store on our web site. Ordering is easy.
New Unsafe Zone Safety Video – Gabe Rioux: Hydraulic Injection Injury!
Featured HumpDay Safety Video – Ticks!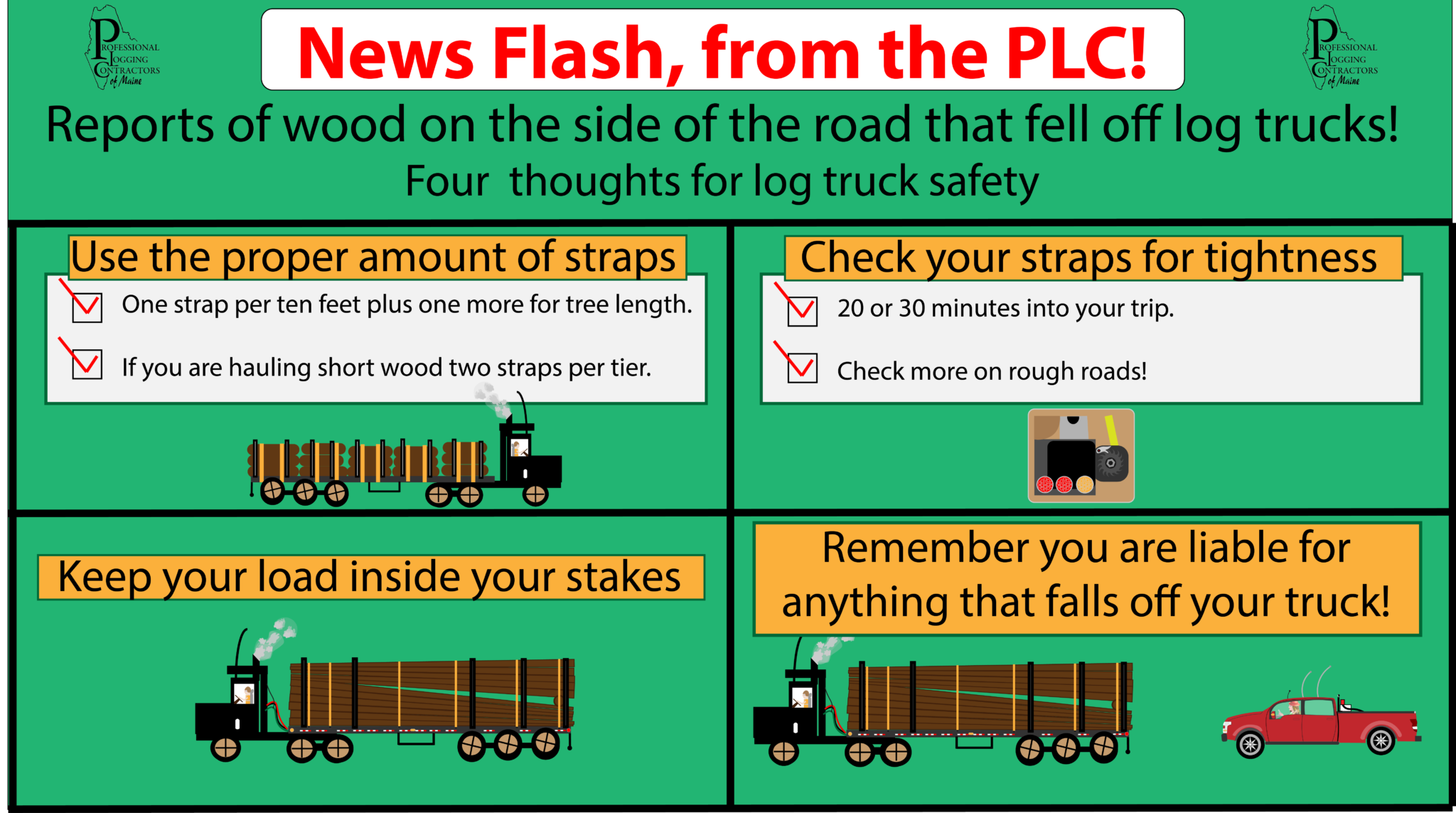 Members,
You are invited to a Zoom class on June 7 that will cover what the key paperwork requirements are that commercial truck drivers, clerical employees, contractors, and owner-operators must keep track of.
WHO – This class is designed for anyone who handles paperwork related to commercial trucking, including contractors and employees.
WHAT – Topics will include • Driver Qualification • Drug & Alcohol Clearing house • Hours of Service (ELD) • Truck Maintenance Records • Motor Carrier Safety Planner online.
WHEN – The class will run from 9-10 a.m. June 7 via Zoom.
You must register in advance for this meeting. To do so, click the link below:
https://us02web.zoom.us/meeting/register/tZMuduCrrzspGtdwMUKU_6jJ6kCaxiiiG_gP
After registering, you will receive a confirmation email containing information about joining the meeting.
Lyme Disease Awareness Month 2022
Infected deer ticks can spread the bacterium that causes Lyme disease when they bite. For transmission to occur, the deer tick must be attached for 24-48 hours. Use frequent tick checks to find and remove ticks as early as possible.
TRUCKING DISCOUNTS THROUGH THE ALC!
PLC Members, because the PLC is a member of the American Loggers Council YOU are entitled to special discounts on truck purchases! Click on the brand names below to learn more!
—
Fabian Oil Discount
Traction Heavy Duty Special
Wallingford's Discounts
Maine Trailer Discounts
Scandinavian Forestry Equipment
PLC Members get a 5% discount on culverts purchased at Treeline and Frank Martin & Sons
Hale Trailer discounts for PLC Members on new trailer purchases! Call Neal at 207-232-7969 for details!
Cross Arena Discounts for PLC!

Check out the equipment and job opportunities our members have listed at the LOGGING ZONE! If you have equipment for sale, are looking to buy, are looking for employees, or
Preferred Supporting Members
Enhanced Supporting Members