PLC Supporting Member Weekly Update May 6, 2022
Register for PLC's Biggest Event of the Year! Only one week away!
Donate to the Auction!
Registration for the 2022 PLC Annual Meeting, Dinner and Log A Load for Maine Kids Auction May 13 is underway! We have a full schedule of events and we hope to see you there! We also need donations of items and cash for the Log A Load Auction!
Highlights of the event will include visits by Maine Gov. Janet Mills and retired New England Patriot Rob Ninkovich, our evening dinner and awards ceremony, and, of course, our live Log A Load for Maine Kids Auction!
We are at a NEW location this year! The Harborside Hotel, Spa and Marina in Bar Harbor! Come join us for this important day and evening!
Harborside Hotel
REGISTER AND VIEW EVENT INFORMATION HERE
If you prefer to register, sponsor and donate using paper forms, click the links below
If you have questions, please call or email Jessica Clark at (207) 688-8195 or Jessica@maineloggers.com
Logger's Voice Spring 2022!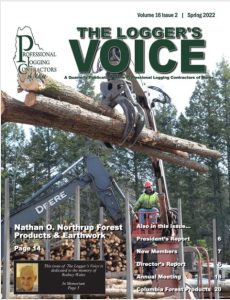 The Spring 2022 Edition of The Logger's Voice is now available! Copies have been mailed out!
MLOP Program Now Recruiting Students for Summer 2022!
*Two instructors also being sought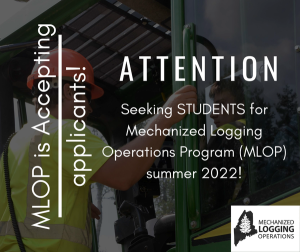 Through the generous support of Skowhegan Savings, $1,000 scholarships are now available for all accepted students.
The Mechanized Logging Operations Program is now accepting applications for the 2022 Class starting in June of 2022. If you know of anyone who may have an interest in the program they can apply at the link below. You may also encourage them to call, text or email MLOP Coordinator Donald Burr at 207-356-1541 or dburr@nmcc.edu to learn more.
*MLOP is also seeking two instructors for the program! One instructor will need delimber experience and the other feller buncher experience. Contact Donald Burr at 207-356-1541 or dburr@nmcc.edu to learn more!
Share this video with potential students!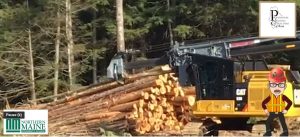 Why the Mechanized Logging Operation Program could be right for you
PLC Online Store
Looking for great PLC items and apparel? Gifts? First Aid packs, safety items and more? You will find them at the new PLC Online Store on our web site. Ordering is easy.
New Unsafe Zone Safety Video – Gabe Rioux: Hydraulic Injection Injury!
Featured HumpDay Safety Video – Ticks!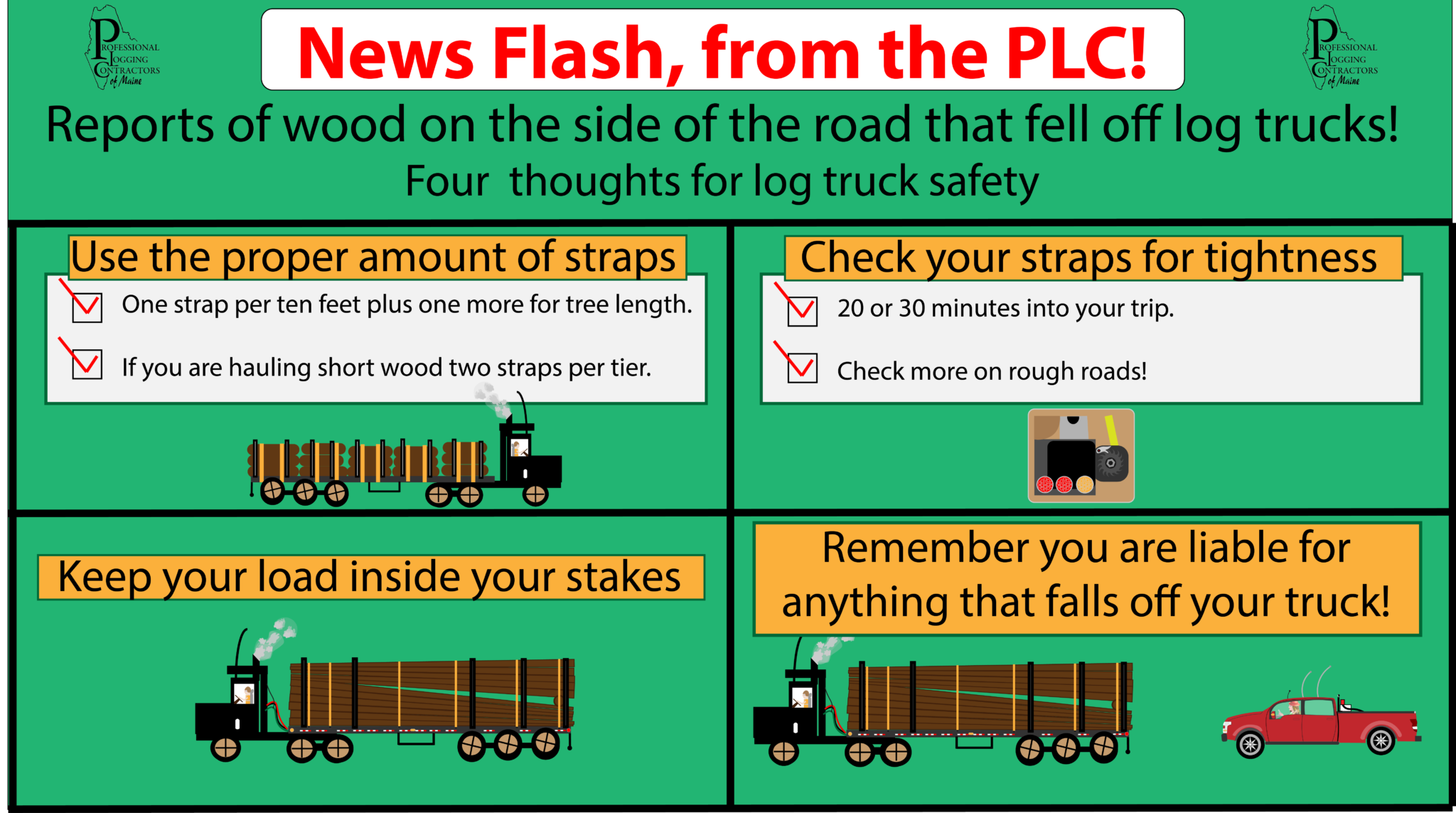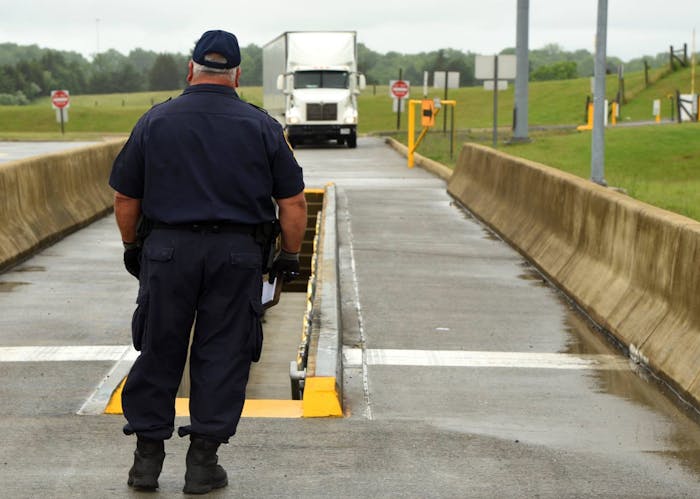 Roadcheck inspection 2022 blitz is May 17-19
You have about 30 days to get ready for the annual inspection blitz aimed at commercial vehicles.
The Commercial Vehicle Safety Alliance has announced this year's International Roadcheck dates ar May 17-19, and will have a focus on wheel ends.
A wave of companies say they'll use Maine wood to make eco-friendly fuel and fertilizer
A handful of companies are proposing to repurpose former Maine paper mills into refineries that create environmentally friendly fuels and fertilizer from wood, raising hopes that they could generate economic activity in areas tied to the state's traditional forest economy.
Man was having a 'sneezing fit' when he crashed a logging truck in Aroostook County
A Winslow man suffered minor injuries Thursday after he steered a logging truck off the road in Masardis due to a "sneezing fit."
Lyme Disease Awareness Month 2022
Infected deer ticks can spread the bacterium that causes Lyme disease when they bite. For transmission to occur, the deer tick must be attached for 24-48 hours. Use frequent tick checks to find and remove ticks as early as possible.
TRUCKING DISCOUNTS THROUGH THE ALC!
PLC Members, because the PLC is a member of the American Loggers Council YOU are entitled to special discounts on truck purchases! Click on the brand names below to learn more!
—
Fabian Oil Discount
Traction Heavy Duty Special
Wallingford's Discounts
Maine Trailer Discounts
Scandinavian Forestry Equipment
PLC Members get a 5% discount on culverts purchased at Treeline and Frank Martin & Sons
Hale Trailer discounts for PLC Members on new trailer purchases! Call Neal at 207-232-7969 for details!
Cross Arena Discounts for PLC!

Check out the equipment and job opportunities our members have listed at the LOGGING ZONE! If you have equipment for sale, are looking to buy, are looking for employees, or
Preferred Supporting Members
Enhanced Supporting Members