Since 1995, the PLC has been the voice of Maine's logging industry
The PLC is Maine's only trade organization which exists to give independent logging contractors a voice in the rapidly changing forest industry.
PLC Annual Meeting 2023 – Register Now!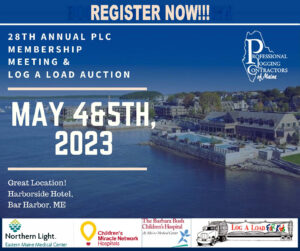 The meeting will be held May 4-5 2023 at the Harborside Hotel in Bar Harbor. 
Click here to book a room or use: https://www.opalcollection.com/harborside/stay/
Click here to find out more about the Mechanized Logging and Trucking course that starts June 26th, 2023.
Please Nominate!

*The list of previous award winners is available here: PLC Awards List 2015-2022.
Economic Impact Study Released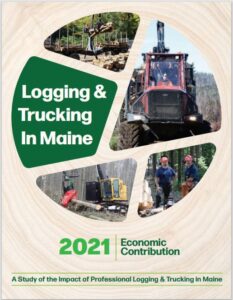 Study shows logging and woods trucking supports more than 5,600 jobs and a range of industries and communities in Maine AUGUSTA – The Professional Logging Contractors (PLC) of Maine today released results of a comprehensive study of the economic impact of Maine...
read more