Featured Safety Topics
Many additional PLC safety resources are available in the Members Only section of the website. 
PLC Logger Safety and Fleet Training Videos Now Available to Members!
The PLC has now uploaded videos of our Spring 2022 Safety Trainings to the Members Only section of our website. You may access these videos by logging in HERE.
The PLC would also like to thank our sponsors of the 2022 Safety Trainings below. We could not offer these trainings without you!
New Safety Resources Video! What are YOU missing?
Featured HumpDay Video! What to do when you see blue lights behind you
*For more HumpDay videos scroll down to the bottom of this page!
Featured UnSafe Zone Video! Gabe Rioux: Hydraulic Injection Injury
Annual Required Trainings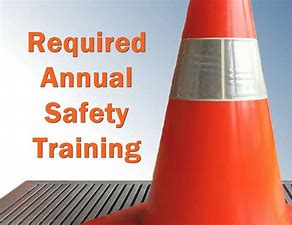 Annual Required Trainings:
The PLC has collected everything you and your company need to stay on top of safety each year in one convenient location. Reminders, documents, trainings and requirements – you'll find them here! Members only!
Virtual Tailgate Talks!
On-demand topics available to PLC Members
Virtual tailgate topics are pre-recorded and made available on the PLC Safety Resources page in the PLC Members Only

 

section of the website. If you are a PLC Member, creating a login to access the section is quick and easy HERE.
Special Safety Tips and Topics
Spring Trainings Available Online!
Members Only!
Members, the PLC's 2021 Logger and Fleet Spring Safety Trainings are now available in the Members-only section of the PLC website for those current employees who missed them!  To check them out, click the link below and login to the web site. If you do not have a login yet follow the instructions to create one. This is a members-only benefit. If you need help accessing the trainings contact the PLC office!
NE Safe Logger
Now is a great time for online training!
NE Safe Logger:
Northeast Safe Logger is an entry level safety and workers' comp. compliance training program for new entrants to the industry. This is a way for your company to create a culture of safety and reduce risk with a program created by loggers for loggers.
·       16 hours of interactive online training
·       Complete on a computer, tablet or smart phone
·       Done at the users' own pace anytime day or night
Upon completion participants will get the discounted "certified logger" rate for workers' compensation insurance in the State of Maine.  Visit www.tcnef.org/nesafelogger/ for more information on pricing.
Log-ins are limited and will be awarded on a first come first served basis.  Your company will be put on a wait list if all the log-ins are in use.
LEARN MORE about these training options by emailing Jessica at jessica@maineloggers.com or calling (207) 688-8195.
PLC First Aid Backpacks!
In response to widespread interest from members, we have created a PLC First Aid Pack that has everything you need for emergencies in the woods.
This Military Elite Tactical Trauma First Aid Backpack was designed for the PLC members by Paul Stewart – EMT Houlton, ME – To provide you with the supplies you need in the woods.
Click here for a printable PDF with all of the information about the PLC Pack.
How to use PLC Safety Videos – SHARE, SHARE & SHARE
These videos below can be shared with your employees in a group setting or individually.It is important for employers to track and document which employees have watched the videos.  You can use the sign-in sheet provided HERE if you don't have one. Remember, when it comes to safety training, if it isn't documented, it didn't happen.
UnSafe Zone Videos – For Employees, Foremen & Owners (short videos)
UnSafe Zone: Falling  – 3 min.
UnSafe Zone: Safety Glasses – 3 min.
HumpDay Videos – For Employees, Foremen & Owners (short videos)
Social Distancing and COVID-19 – 3 min.
Texting Tail Gate Meetings – 3 min.
2nd Means of Egress  – 2 min.
Personal Protective Equipment (PPE) – 3 min.
Battery Safety Volume 19 – 2 min.
Extension Cord Safety – 2 min.
Pre-work Inspection – 1 min.
Let's Talk About Communications – 2      min.
Dan P Hand Injury – 5 min.
Top 10 Winter Reminders – 4 min.
Lock Out Tag Out – 2 min.
Top 10 Mud Season Considerations  – 4 min.
Slip, Trips, and Falls  – 2 min.
Struck By Incidents  – 2 min.
Miscellaneous Safety Video Archive
–PLC/TCNEF Training Resources
-Top 10 Winter Safety Reminders